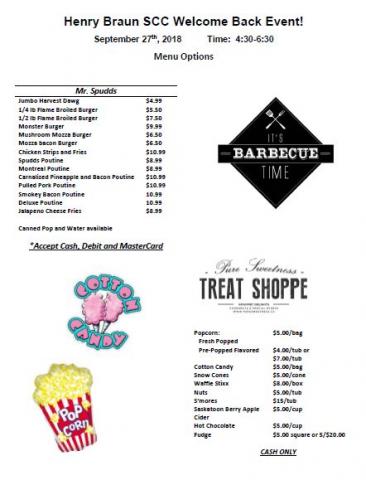 Welcome back Henry Braun Bobcats, students and families!  Henry Braun School will be hosting an open house and SCC supper on Thursday, September 27th.  Families are invited to gather and enjoy the food concessions of Mr. Spudds and Pure Sweetness Treat Shoppe.  The food concessions are available from 4:30 - 6:30 p.m.
Teachers and staff will be welcoming families into the classrooms from 5:00 - 6:00 p.m.  Please drop in to meet your child's teacher.
The Office will also be open from 5:00 - 6:00 p.m. to help parents with your questions.