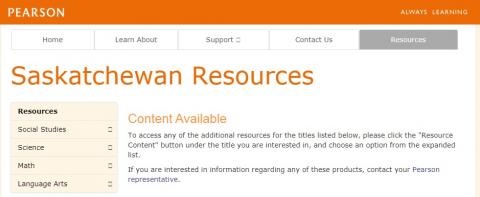 Students in Grade 4-8 have access to online text materials from Pearson.  They will have received a username and password from their classroom teacher, which they use to access the resource. 
Text books that are online normally require reliable and effective internet connections due to the volume of information they hold, Please ensure you check your connection status and have a device capable of receiving larger amounts of data. Due to a rapid increase in demand as many more users log in than normal are logging in, there may be some variability with the access to this resource.
To find the textbook your child needs please click the following link, then use your log in information when you request the e-text.
Pearson Saskatchewan Resources
If you run into persistent problems, we will do our best to assist you, but there is also a large help section provided by Pearson.  At the following link.
If your child (in Grade 4-8) has not yet received a log in, please contact the school at henrybraun@rbe.sk.ca and we will provide that for you.  
Henry Braun School